Bruce Lee Said "You Must Empty Your Cup" which is very important when trying to understand and learn Jeet Kune Do!

REAL COMBAT JKD
Bruce Lee Jeet Kune Do Martial Arts Based Style
Visit and Like us on Facebook. Click Here

What is Real Combat JKD martial arts
Real Combat JKD is based on the martial arts practical and philosophical style of Bruce Lee Jeet Kune Do. It is a fusion of many of the best techniques and concepts from Karate, Tang So Do, Wing Chun, Boxing, Jujitsu, FMA, Ninjutsu and trainings given to the Navy Seal, Military, SWAT, Police, DEA, FBI, and CIA. Real Combat JKD is a martial arts system that can be taught in days not years.  You will learn all the real self defense you will ever need to save your life and the life of your loved ones in Real life threatening situations.
Real combat JKD is a powerful martial arts style that no matter your size, strength, height, age, gender and number of attackers will produce powerful life saving results against evil harm and life threatening confrontations. Our training teaches the best and realistic methods to defend from, neutralize and defeat multiple attacker confrontations, attackers with weapons and stronger bigger attackers.
We also offer an advance never taught unique and powerful weapons training course. The training focuses on the proper application, techniques and other factors of such weapons as knives, sticks and other ones usually not discussed in many self defense classes. This training is a stand alone course and separate from the Real Combat JKD martial arts training.
How did Real Combat JKD martial arts develop
Since I was 8 years old I started studying martial arts. Since then I have studied many years on a wide range of different styles of martial arts and combat fighting. Each martial arts training style has taught me many great martial arts concepts and techniques. Then I soon studied the great art of Jeet Kune Do (JKD). I have incorporated all the best of my past martial arts training and knowledge into what has resulted into the martial arts of  Real Combat JKD

How fast can a person learn Real Combat JKD martial arts
Mastering any martial arts is a life long process, but learning to defend yourself and your loved ones is not. In the same way mastering Real Combat JKD martial arts is a life long journey, but you can learn to defend your life and loved ones in days not years.  Some traditional martial arts schools prolong the learning process due to financial motivators.  You have the choice to Study one martial arts style for many years and expenses or learn the best of the best from different martial arts practices in the style & philosophy of Jeet Kune Do (JKD).
All martial arts styles take many years to learn and they still do not always prepare you for the realistic brutal unfair and unpredictable street fighting or combat. If you take away all unrealistic and inefficient techniques from most traditional martial arts training and only use the most effective and efficient techniques, then you can greatly speed up the learning process.
Lets be realistic since you life and loved ones depend on it. Violent crimes are becoming more frequent, random and brutally violent. Law enforcement agencies and the military can not train for years to learn to defend themselves in dangerous and life threatening situations and neither should you. Also, a person can not be expected to study martial arts for years in order to be able to defend himself from a random and unexpected street fight or life threatening assault that could occur at any time.  Therefore, Real Combat JKD has developed a unique, very efficient and powerful martial arts training that can be learned in days not years. Afterwards the student has the choice to keep learning, training and mastering the never ending
Real Combat JKD martial arts.
Who Can Learn Real Combat JKD martial arts
This style of combat martial arts is for the serious martial arts student that wants to learn to defend himself and family in the quickest way possible. The number of days to learn the Real Combat JKD martial arts really depends on each individuals available time,  determination, effort and dedication. We try to adapt our training to the specific person's available time and need requirements without compromising the effectiveness and quality of the Real Combat JKD training. We only accept training serious students privately or in special group events. Therefore, empty your cup and be like water.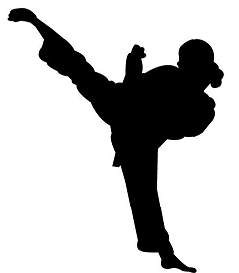 Real Combat JKD Says "STOP" to All Type of Physical Abuse
Real combat JKD believes in empowering all men and women to protect their  lives and of their loved ones.
Stop and say NO! to all type of physical abuse and battered women.
Below is a copy of a published article interview in The San Diego Woman Magazine with
Dr. Jose M. creator of  Real Combat JKD martial arts
Special Thanks and Respect to
All my martial arts teachers and to  Bruce Lee for Jeet Kune Do ( JKD )
Real Combat JKD is commited to maintaining the legend of Bruce Lee
and his great contribution to martial arts world wide.
We hope that you join us with your efforts to do the same.